Wholesale

foam soap dispensers
Efficient and cost-effective way to maintain hygiene standards in your business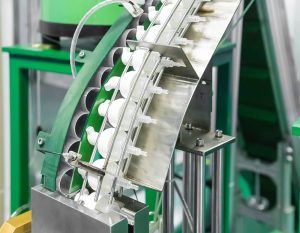 Xingyuan Plastic is a leading manufacturer and supplier of high-quality foam soap dispensers
from China
. With years of experience and a strong commitment to quality, we offer efficient and cost-effective solutions to maintain hygiene standards in your business. Our state-of-the-art manufacturing facility and highly skilled workforce ensure each dispenser is made to the highest standard, using only the best materials. We offer a wide range of dispensers to meet diverse needs, exceptional customer service, fast and reliable shipping, and competitive prices.
Hot sale foam soap dispenser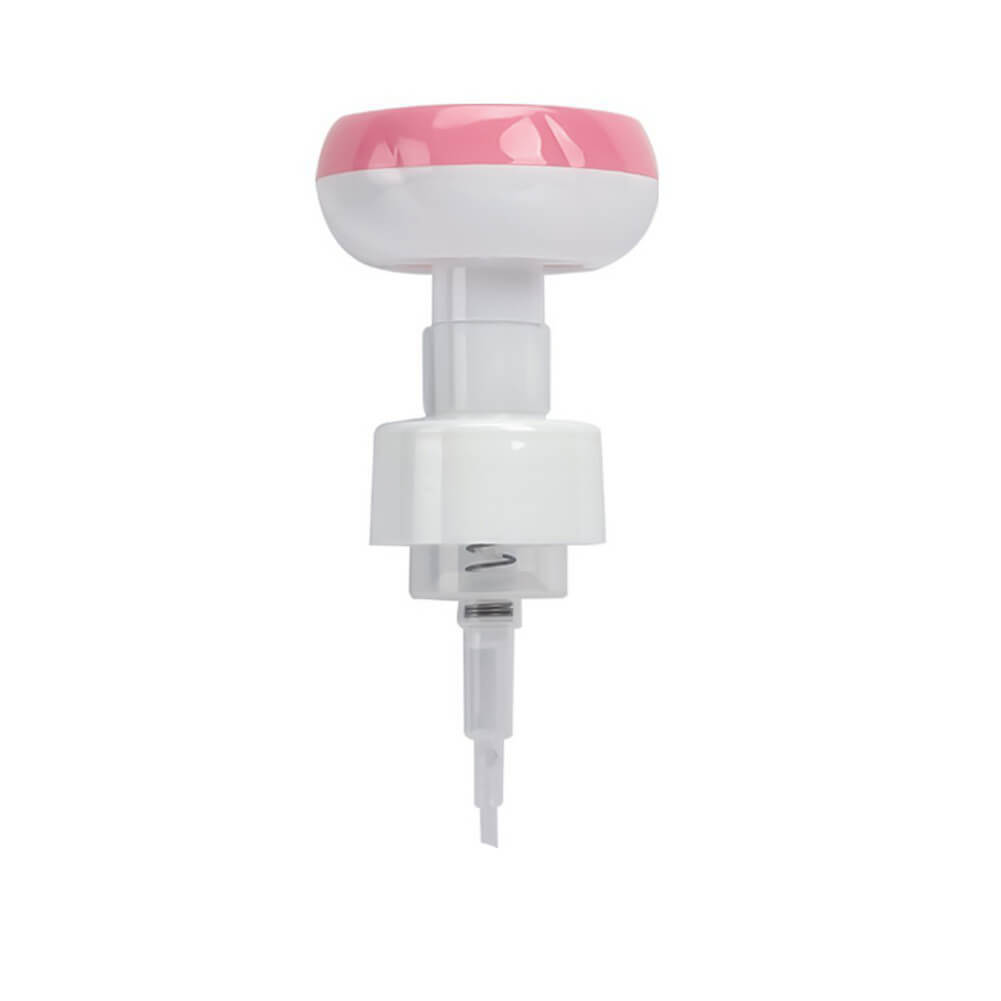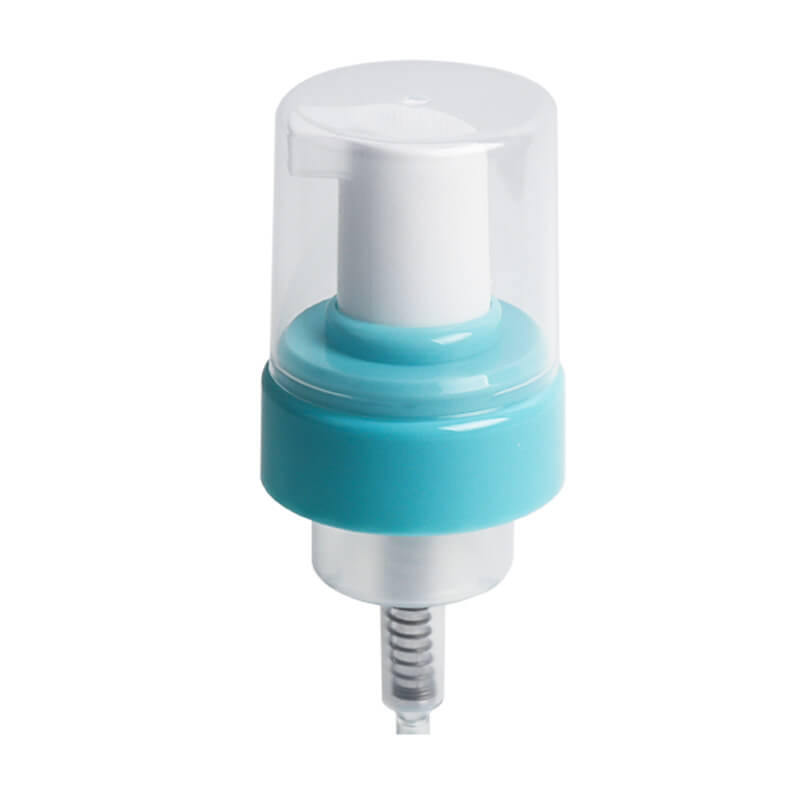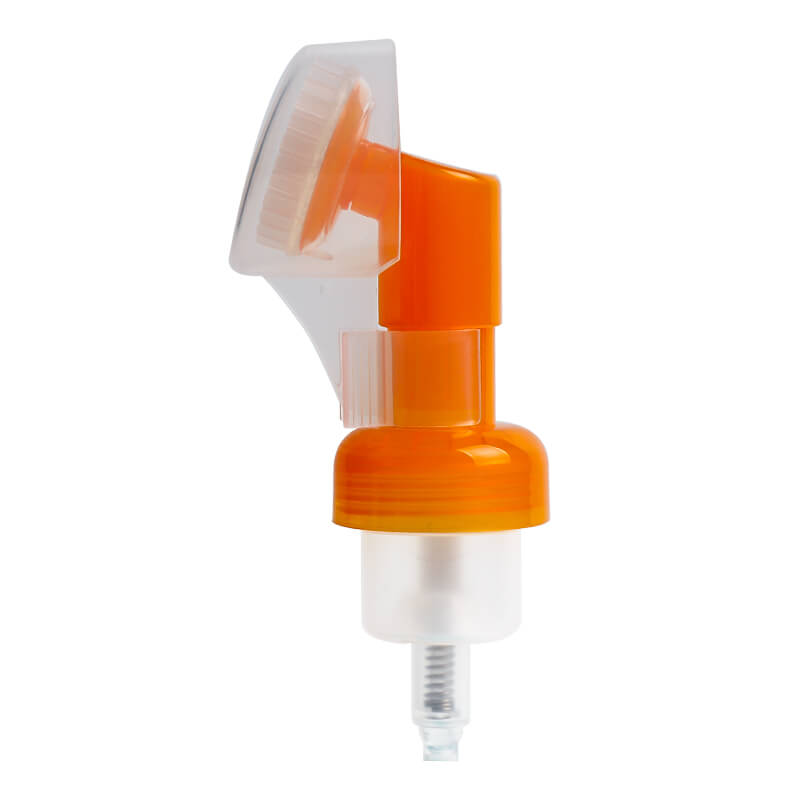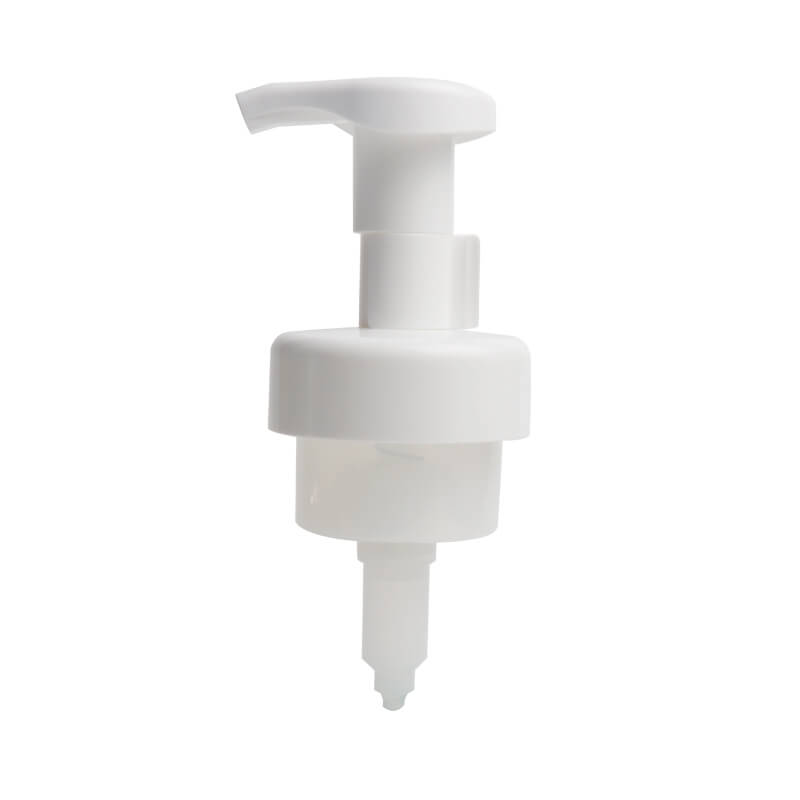 Introducing our hot-selling foam soap dispenserThses innovative products are perfect for those who prioritize hygiene and convenience. Made from high-quality plastic, our foam soap dispenser is durable and long-lasting, providing a hassle-free and eco-friendly option for your quality products. Our dispenser is designed to ensure a smooth and consistent flow of foam soap, making it easy to use and mess-free. With its simple and modern design, our products are sure to add a touch of elegance to any bathroom or kitchen. Plus, our team of skilled designers can customize the dispenser to fit your unique branding needs. Don't miss out on this must-have product – order now from Xingyuan Plastic and experience the difference!
Why Choose Xingyuan Plastic?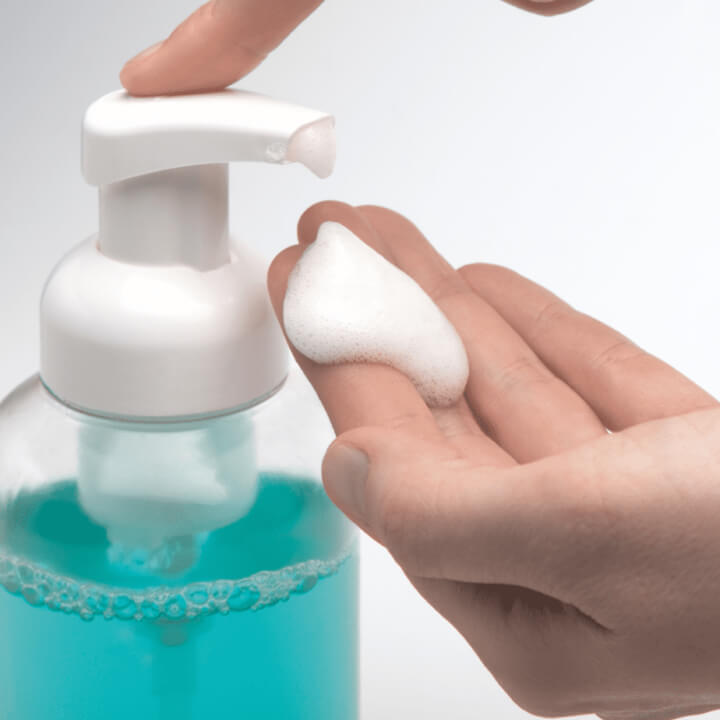 As a leading Chinese manufacturer of cosmetic packaging, we are specializing in foam soap dispensers. With over 20 years of experience, we offer a wide range of foam soap dispenser styles to meet diverse customer needs. Our products are made with high-quality materials and advanced production technology, ensuring durability, reliability, and performance.
Here are some reasons why you should choose us as your partner:
Wide range of product styles – meet what you needs.
Customized design options – one-stop service.
Competitive prices – directly from Chinese manufacturer.
Large production capacity – fast delivery.
Professional team – management and efficient services.
Quality control – ensure all products meet international standards
Contact us today to update your foam soap dispenser.
Why Choose Foam Soap Dispenser?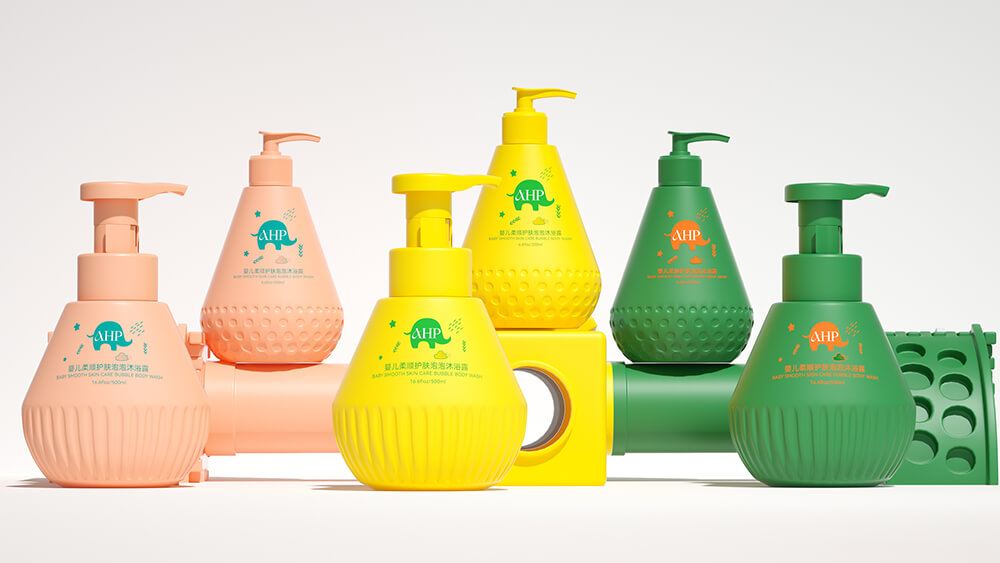 Foam soap dispensers have become increasingly popular due to their many benefits, including:
Hygienic: Foam soap dispensers are more hygienic than traditional liquid soap dispensers because they don't require users to touch the dispenser to use the soap. This reduces the spread of germs and bacteria, making them ideal for use in public places like schools, hospitals, and offices.
Cost-effective: Foam soap dispensers use less soap than traditional liquid soap dispensers, reducing the amount of soap used and the frequency of refills needed. This makes them a more cost-effective option in the long run.
Environmentally friendly: Foam soap dispensers are better for the environment because they use less water and have a lower carbon footprint than traditional liquid soap dispensers. They also produce less waste because they use less soap and have refillable containers.
Easy to use: Foam soap dispensers are easy to use and require minimal effort to dispense the soap. They are also easy to refill and maintain, making them a convenient option for both home and commercial use.
Gentle on the skin: Foam soap dispensers produce a rich, luxurious lather that is gentle on the skin. They are ideal for people with sensitive skin or allergies to traditional liquid soaps.
Foam soap dispensers offer a hygienic, cost-effective, environmentally friendly, easy-to-use, and gentle-on-the-skin option for hand washing. Choose a foam soap dispenser for your home or workplace and enjoy the many benefits that it offers.
Types of foam soap dispensers
We are experts in providing a wide range of foam soap dispensers that cater to the specific needs of cosmetic brands. Our dispensers are designed to accommodate different types of cosmetics and are suitable for use in various settings and occasions. We offer a vast selection of foam soap dispensers in different styles and sizes, and we can also provide customized designs to meet your unique requirements.
Foam dispenser for hand soap
Foam dispenser for hand soap is a type of soap dispenser that creates a rich, foamy lather to effectively clean hands. Foam dispensers for hand soap are commonly used in public restrooms, hospitals, and homes for hand hygiene purposes. Foam dispensers for hand soap come in a variety of sizes, styles, and designs to suit different needs and preferences. They can be used for baby bubble shower gel, too.
Foam dispenser for facial cleanser
Foam dispensers for facial cleanser commonly come with an over cap to prevent misuse. This feature makes them ideal for on-the-go packaging, and they are widely used for this purpose. Our foaming pumps work seamlessly, creating a rich and luxurious foam lather to provide consumers with a premium experience.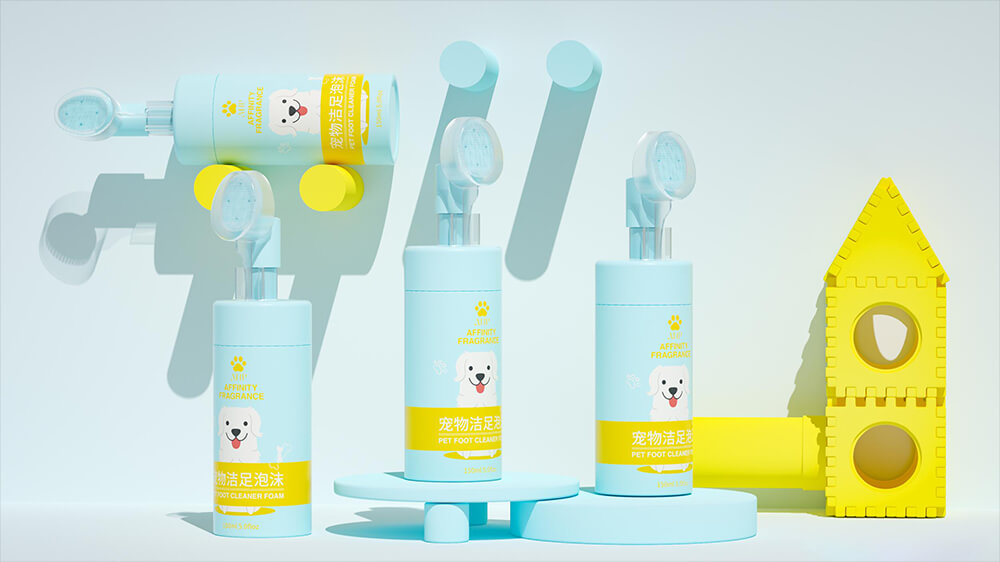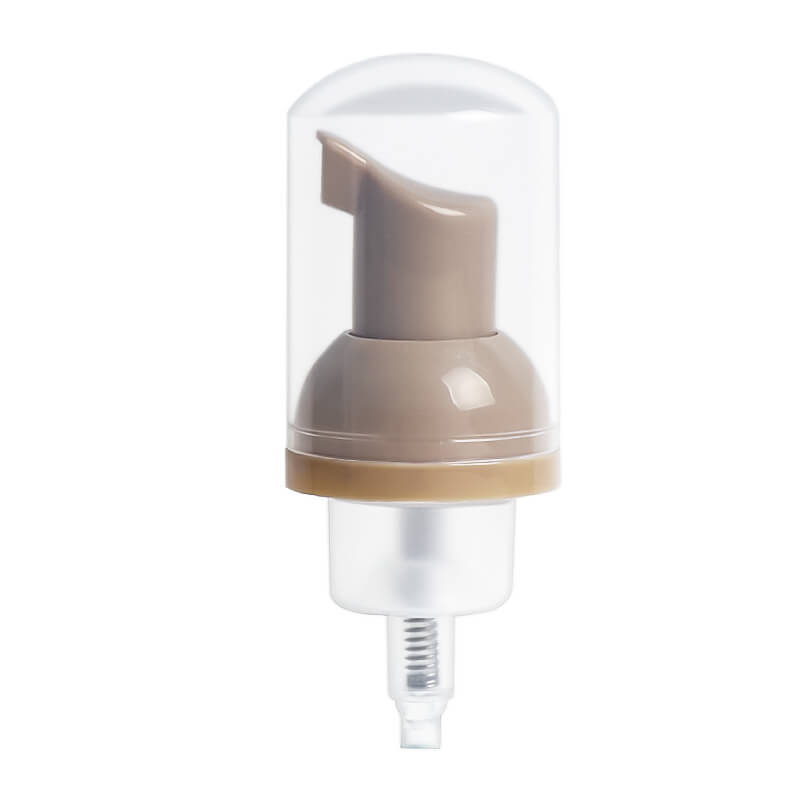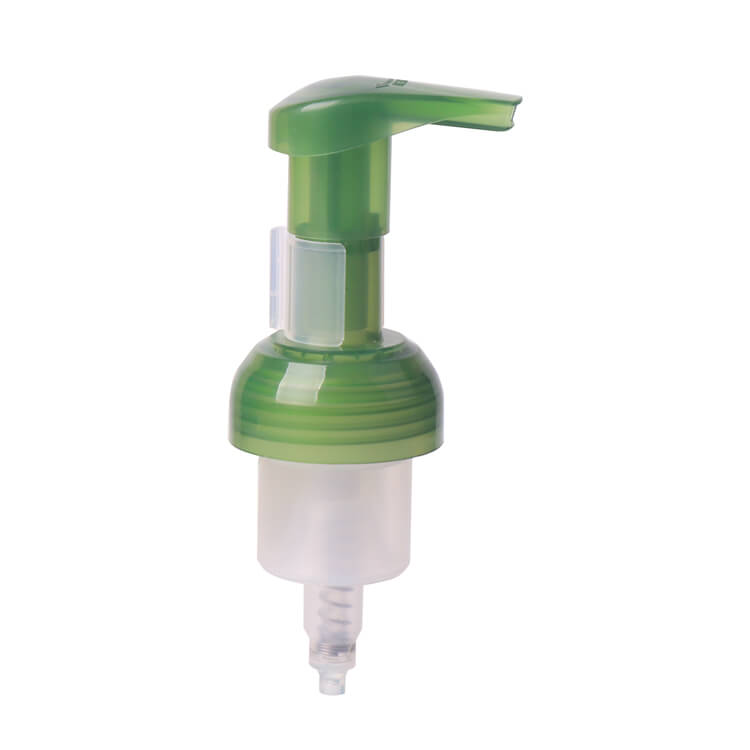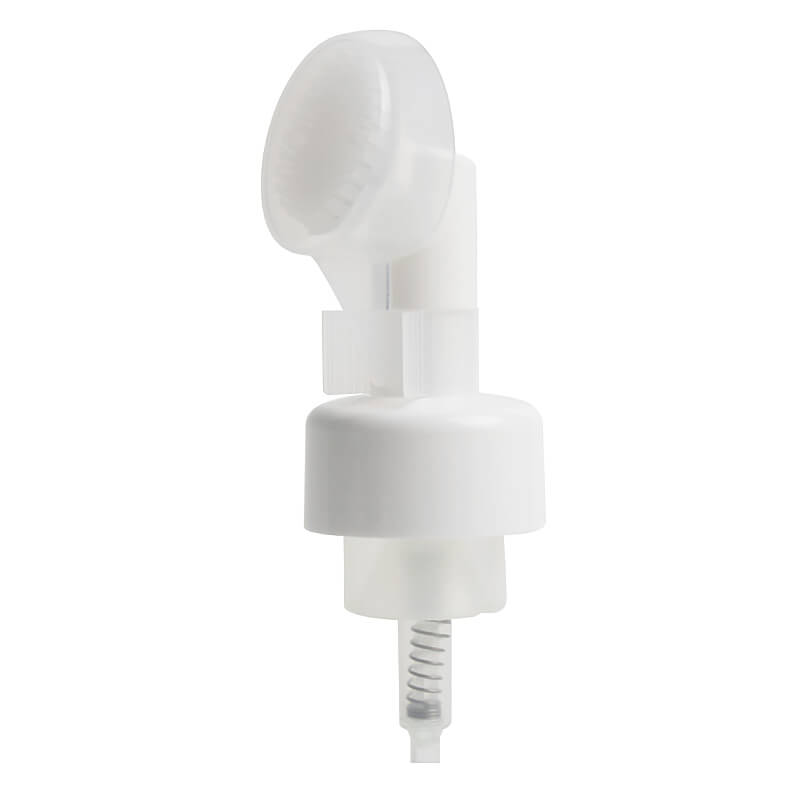 The three types of foam soap dispensers are regular size, they can work for many occasions. And there are other foam pump with different neck-size, such as 24mm, 28mm, 60mm. Contact us for more detail of foam soap bottles.
The springs of both our inner spring foam soap dispenser and external spring foam soap dispenser are made of SUS 304 stainless steel, which is highly resistant to corrosion and chemicals. 
The External Spring Foam Soap Dispenser's external spring mechanism prevents the product from touching the spring, allowing it to be used with a wider range of liquid soap and foam products. This feature makes it a more versatile option for hand washing compared to the Inner Spring Foam Soap Dispenser.
Inner spring foam soap dispenser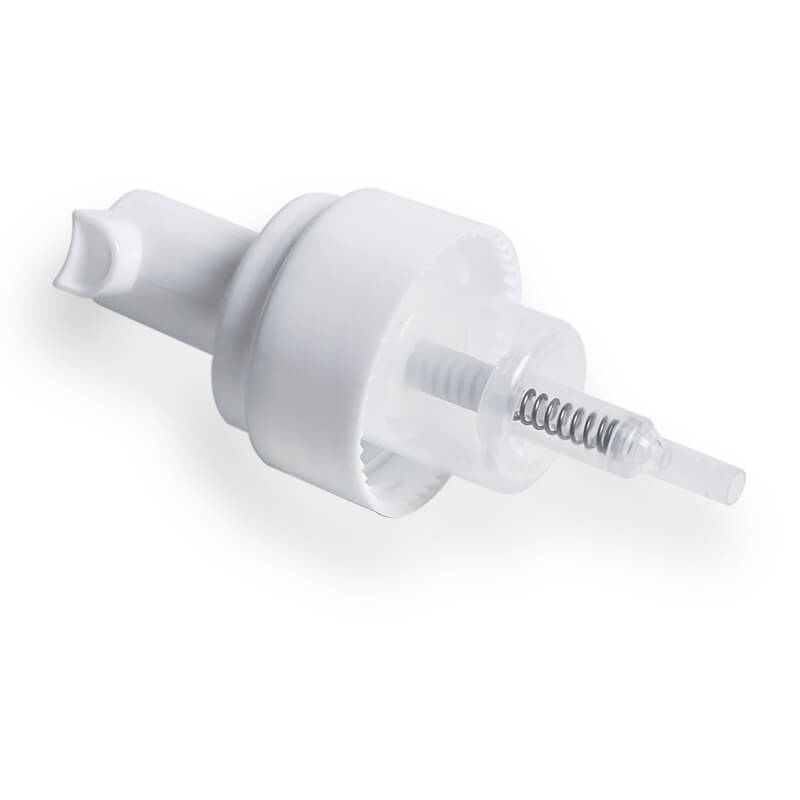 External spring foaming dispenser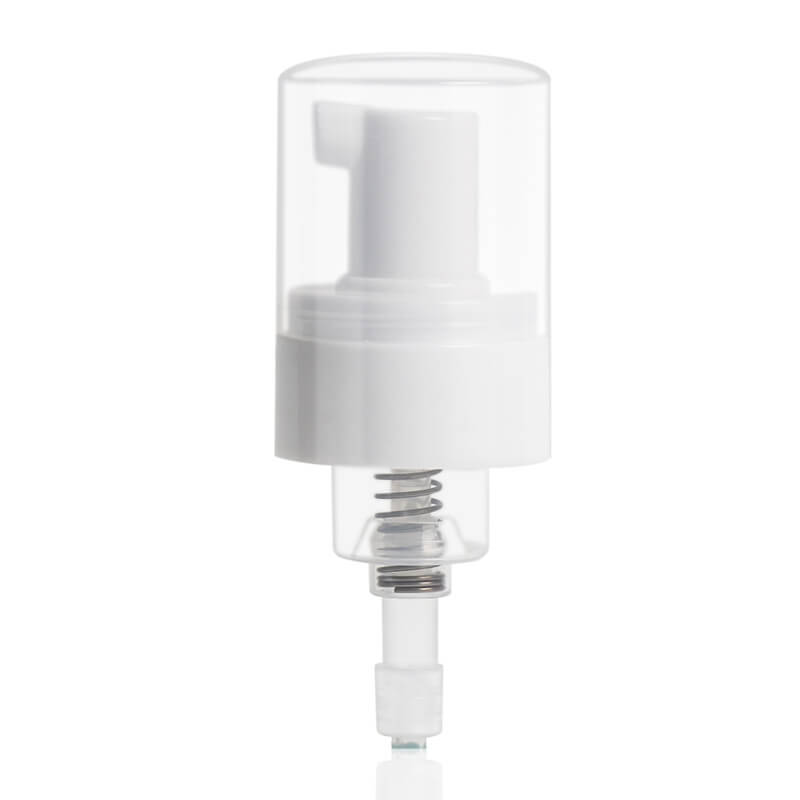 What are foam pump dispensers used for?
Foam pump dispensers are widely used to dispense foaming products:
Liquid soap
Hand sanitizer
Facial cleansers
Children Shampoo
Shaving cream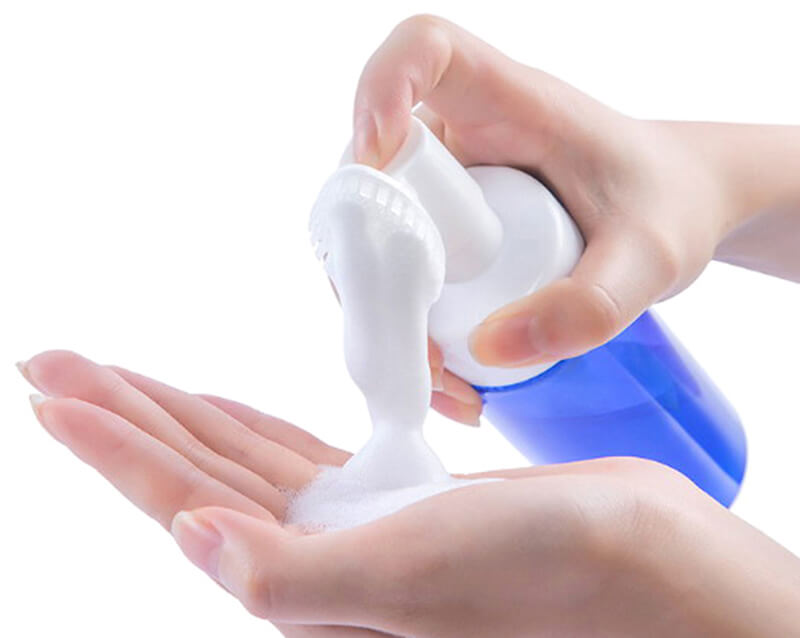 Tips:
When you decide to use foam dispenser for your products, here are somethings you need to know:
Foam dispensers is not suitable for normal lotions or shampoos.
Your liquid should be Good liquidity.
Your products can not contain solid particles.
Custom foam soap dispenser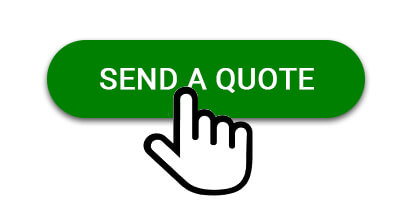 Step 1
Send us a quote
Start by contacting us with your requirements of foam soap pump. Our experts will promptly provide information on pricing, features, and options within 6 working hours. Our goal is to establish communication and understanding, laying the foundation for a successful customization process.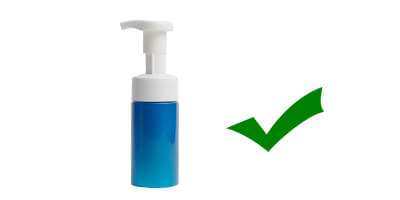 Step 2
Confirm type and style
After well communication about your project, we will offer you free samples so you can confirm the type and style of foaming pump you'd like, and get a overlook for our product quality. We believe that seeing and touching the product will help you make an informed decision.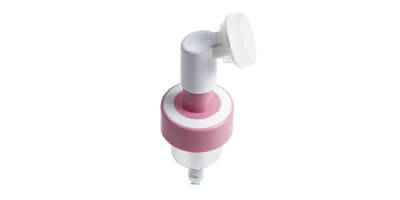 Step 3
Customized Sample
We will proceed to create a sample that is based on the design you have chosen. This sample will give you an opportunity to assess the quality of the bottle and ensure that every detail is perfect. Our team takes great care to ensure that the sample is as your need.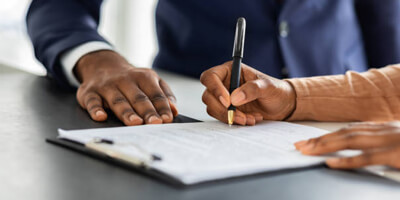 Step 4
Order Deposit Payment
After working together to finalize all the details, it's time to make the deal happen. Let's confirm all the order details, including the quantity, customization options, and delivery timeline, and proceed with the deposit payment. Upon receipt of the deposit, we will ensure that the production of the foaming dispenser is on schedule.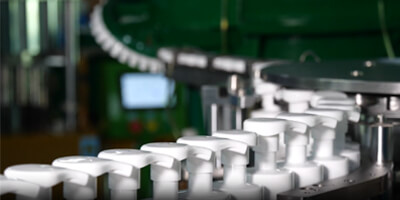 Step 5
Bulk Production
Production of the foam soap dispenser will commence in accordance with our strict quality standards. In the unlikely event of any issues arising during the production process, we will promptly communicate with you to discuss the situation and find a solution. Our team is committed to ensuring that the final product meets your expectations and we will work with you to ensure that any concerns are addressed.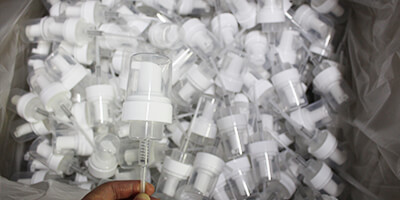 Step 6
Packaging
We recognize the importance of packaging in protecting the product. As such, we offer a range of packaging options to choose from, including bulk packaging, individual packaging, custom-designed packaging, and more. Tell us your need  before the bulk production.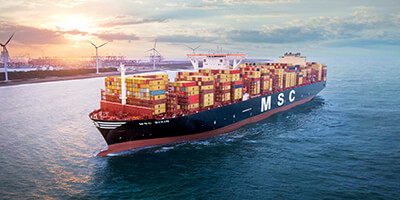 Step 7
Balance and Shipment
Once the final quantity of bottles is confirmed, we will send you an invoice for the final payment. Our team provides professional packaging and logistics services, ensuring that your foam soap pump arrives safely and securely. We only use high-quality materials and experienced personnel to ensure your satisfaction
Get your customized foam soap dispenser NOW!
What we can do to make your dispenser different
Custom your own style with brand identity
At Xingyuan Plastic, we are committed to providing you with top-notch custom service, helping you to enhance the appeal of your foaming dispenser. We offer a wide range of options to help make your product stand out and attract customers.
Firstly, color of foam soap dispenser can be customized as you need, the whole set or parts.
Secondly, we provide kinds of decoration process to make your foam pump handsome enough to jump out the shelf.
Hot stamping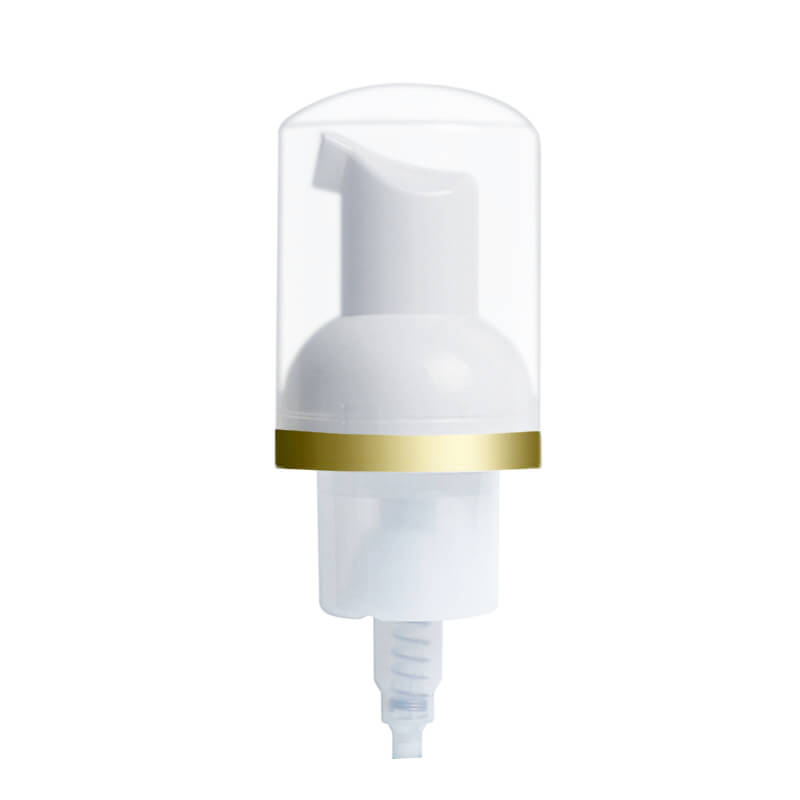 Hot stamping is a process of transferring a metallic or colored foil onto the bottle surface using heat and pressure, which can create a shiny and luxurious appearance to attract customers' eyes. Hot stamping is usually used for LOGO printing.
Electroplating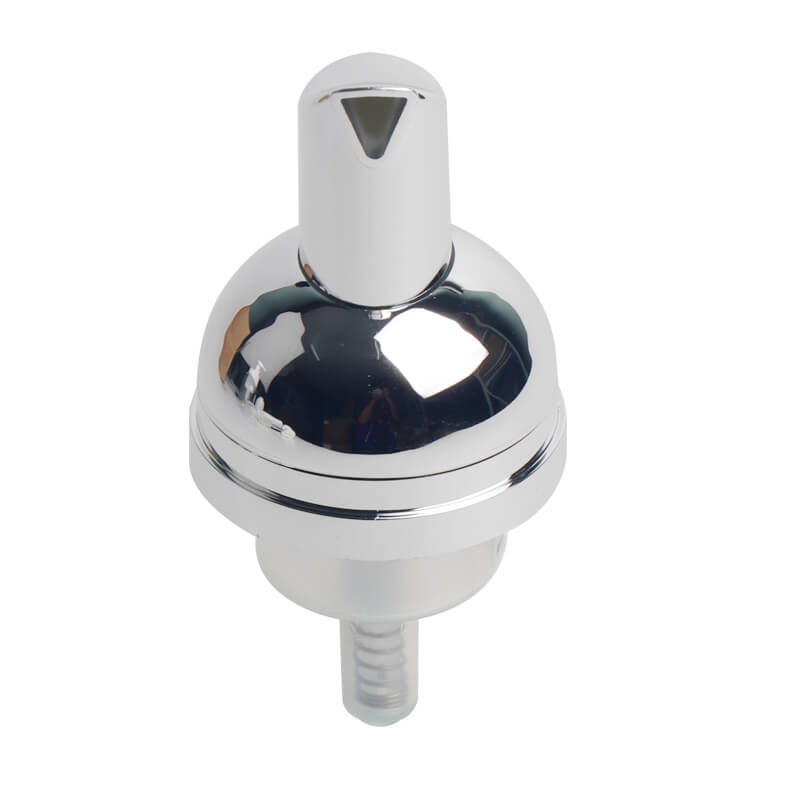 Electroplating involves depositing a thin layer of metal onto the bottle surface to create a reflective or metallic effect, such as gold, silver, or chrome. It can create a shiny appearance, usually used for the dispensing pump or screw cap of closures.
Know More About Foaming Dispenser
Over Cap
The over cap of foam pump is made from PP plastic. It protects the actuator and makes the dual chamber bottle look high end. Tthe color of over cap can be customized as you need, and kinds of decoration options are available.
Mesh core
Mesh core is a core component of foam pump. It is a small PP tube with PET filter screens sealed at both ends. This is where the liquid transforms into foam. It determines the delicacy of the foam and also the reason why foam pumps are not suitable for liquids with particles.
Actuator
The actuator of our product is made from durable PP plastic, which dispenses the liquid soap or foam out of the bottle. We offer a variety of actuator styles to fit different airless bottle designs, and the color of the actuator can be customized to match your desired design.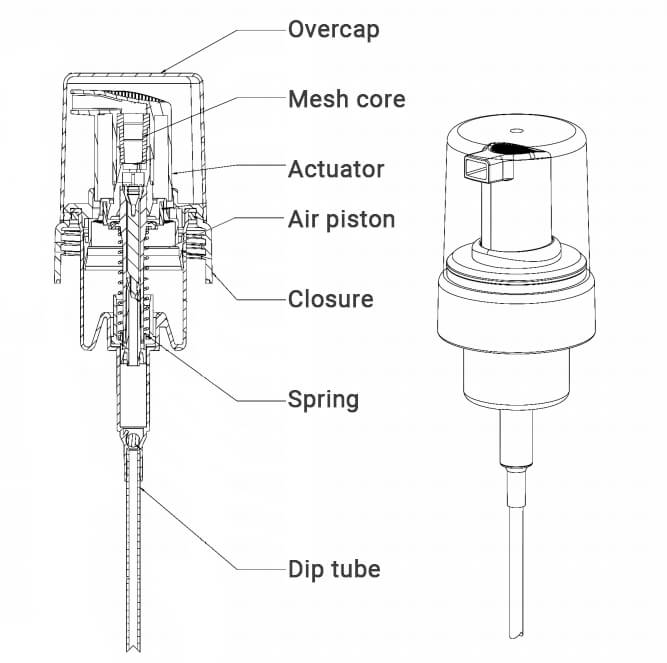 Closure
Our foam dispenser's closure is made from high-quality PP plastic and is specifically designed to match the neck of our foam pump bottles. This ensures a tight and secure fit, preventing any leakage and ensuring a clean and mess-free hand washing experience.
Air piston
Foam soap dispenser features two pistons – a big airless piston that works synchronously with the liquid piston to mix air and liquid, creating a rich and luxurious foam.
Spring
Our foam pump dispenser features a spring made of SUS 304 stainless steel. This high-quality material ensures a long lifespan for the spring, allowing the dispenser to work smoothly and consistently over time. 
Dip tube
The dip tube made from PE plastic. The length of the dip tube can be customized to meet your specific needs, ensuring that the dispenser is compatible with your desired bottle size and shape. 
Mechanism – How Do Foam Pump Work
Foam soap dispenser works by mixing air with liquid soap to create a foamy lather. The dispenser has two pistons, one draws soap from a bottle and the other one draws air to mixes with liquid soap as it is dispensed. When the you press down on the pump, the soap solution and air is forced through mesh core that creates the foam. The foam is then dispensed through a nozzle on the top of the dispenser.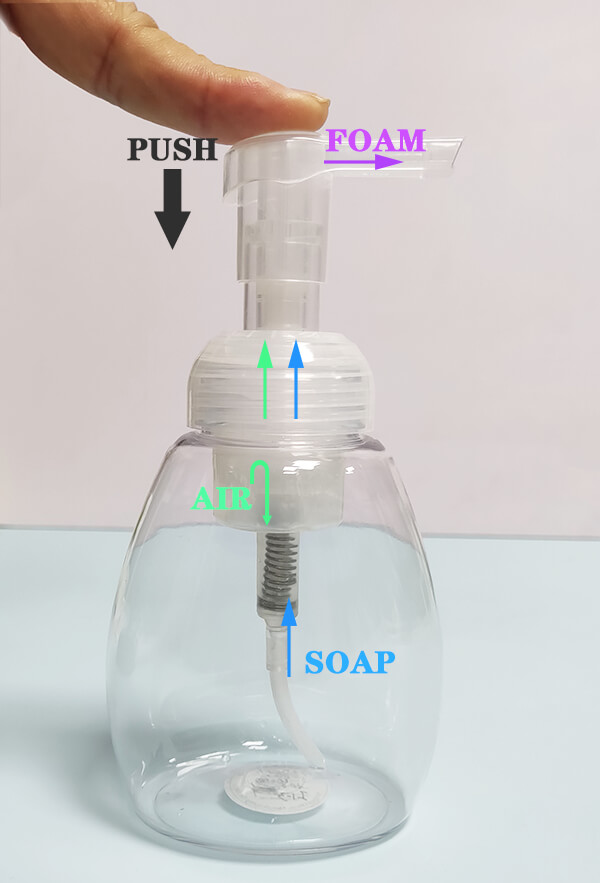 1. What is the minimum order quantity for foam soap dispensers?
MOQ of our foam pumps is 5000 pcs, if you need customized color or decoration, the MOQ will be 10k. Contact us for more information for there may be some types of foam dispenser are in stock.
2. Can you provide samples of foam soap dispensers before placing a bulk order?
Yes. We offer free samples for style confirmation, and we also provide customized samples upon request.
3. What is the total cost, including shipping and taxes, for a bulk order of foam soap dispensers?
Please feel free to contact us for a comprehensive quotation based on your specific requirements.
4. What is the lead time for delivery of foam soap dispensers??
The lead time for foam soap dispensers would be 30-45 days. Feel free to contact us, we will offer you a perfect solution for you.
As a loyal customer of foam soap dispensers, I am pleased to share my experience with Xingyuan Plastic. I have been purchasing foam soap dispensers from them since early 2020, and I have been consistently impressed with their quality and reliability. Their products are well-designed and easy to use, and they have helped me maintain a high level of hand hygiene in my business.
What sets this company apart, however, is their exceptional customer service. They are always quick to respond to my inquiries and provide me with the information I need to make informed purchasing decisions. Their timely delivery of products has been a tremendous help to my business, and I am grateful for their dedication to meeting my needs as a customer. I highly recommend this company and their products to anyone looking for a reliable and efficient solution for hand hygiene.