Your Vision, Our Bottles: Elevate Hair Care Experience.
Your Brand's Moment to Shine: Packaging That Sells, Delights, Excites.
High Quality Hair Care Packaging  From 20 Years Factory
OEM & ODM acceptable, various styles for your choice
Free sample for style and quality comfirmation
Customized samples in 7-10 days
One-stop service saving you time and cost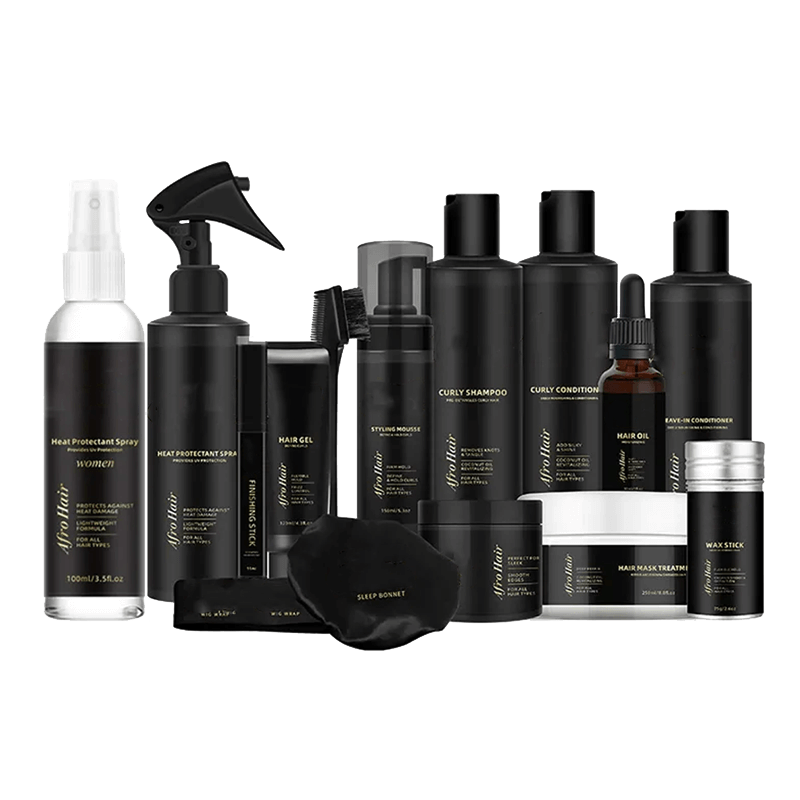 Discover the Diverse Array of Hair Care Packaging Solutions
Explore a wide variety of packaging solutions tailored for hair care products in our collection. Our range encompasses a diverse selection of packaging options designed to accommodate different hair care needs and product types. From bottles for shampoos and tubes for conditioners to packaging for hair masks and oils, we provide a comprehensive array of choices. Our packaging solutions are thoughtfully crafted to enhance the visual appeal, functionality, and protection of your hair care products. Whether you're looking for innovative designs, sustainable materials, or customizable options, our offerings cater to your brand's unique requirements. With our extensive range, you can find the perfect packaging solution that aligns with your hair care brand and products.
Find more innovative packaging bottles for your brand.
Sign up now to get our full specifications packaging for hair care. You can find the properly solution by leaving your email address Now.
Why Choose Xingyuan Plastic?
At Xingyuan Plastic, we go beyond packaging – we're your partner in achieving packaging excellence that translates into sales, brand recognition, and customer loyalty. Choose us and experience the difference that exceptional packaging can make.
1. Expertise and Experience: With a proven track record spanning over two decades, we are industry veterans in crafting top-tier hair care packaging solutions.
2. Tailored Packaging: We understand that your brand is unique. Our packaging solutions are fully customizable to perfectly align with your brand identity and product specifications.
3. Premium Quality: We hold quality to the highest standards. Our packaging materials are sourced meticulously, ensuring that your products are encased in packaging that reflects their excellence.
4. Innovative Designs: Stay ahead of the curve with our cutting-edge packaging designs, created to not only protect your products but also enhance their visual appeal. We take your vision to the next level. Enjoy the advantage of our free design services, bringing your ideas to life with professional expertise.
5. Sustainability: We are committed to sustainable practices. Our eco-friendly packaging options allow you to make an environmentally conscious choice without compromising on quality.
6. Global Reach: Trusted by over 50 esteemed global cosmetic brands, our expertise and services span the globe, offering you a truly international partnership.
7. Efficient Turnaround: Efficiency is our hallmark. Our streamlined processes ensure your packaging needs are met promptly without compromising on quality.
8. Free Prototyping: Experience your packaging before production. We offer free samples, allowing you to ensure your vision is perfected before moving forward.
Choose Xingyuan Plastic for hair care packaging that not only encapsulates your products but also amplifies your brand story. Our commitment to excellence, sustainability, and innovation sets us apart as your ideal packaging partner. Let us help you redefine your brand's packaging identity.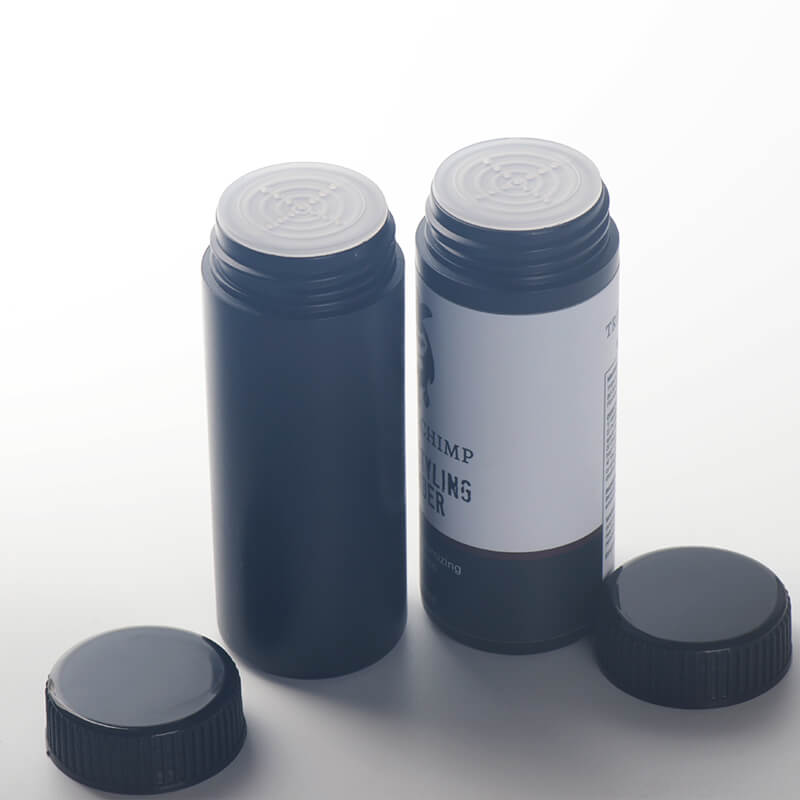 10g hair styling powder bottle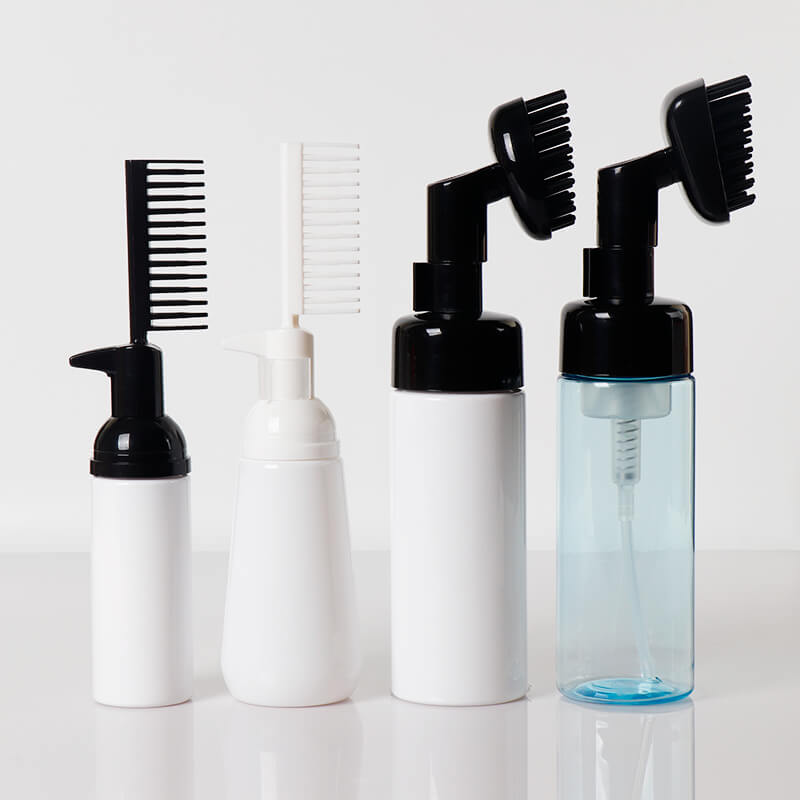 50ml hair mousse foam bottle
Customization Options and One-stop Service
Experience the Essence of Personalization with Our Customization Options and Comprehensive One-Stop Service. At Xingyuan Plastic, we understand that your brand's packaging is a reflection of its unique identity. That's why we offer a range of tailored solutions, from materials to finishes, ensuring your packaging stands out. Our design experts collaborate with you to bring your vision to life, creating packaging that resonates with your audience. With our one-stop service, streamline your packaging journey – from design and prototyping to production and delivery, all under one roof. Trust us to support you from start to finish, elevating your brand through personalized packaging. Contact us for packaging that not only delivers your product but tells your brand's story.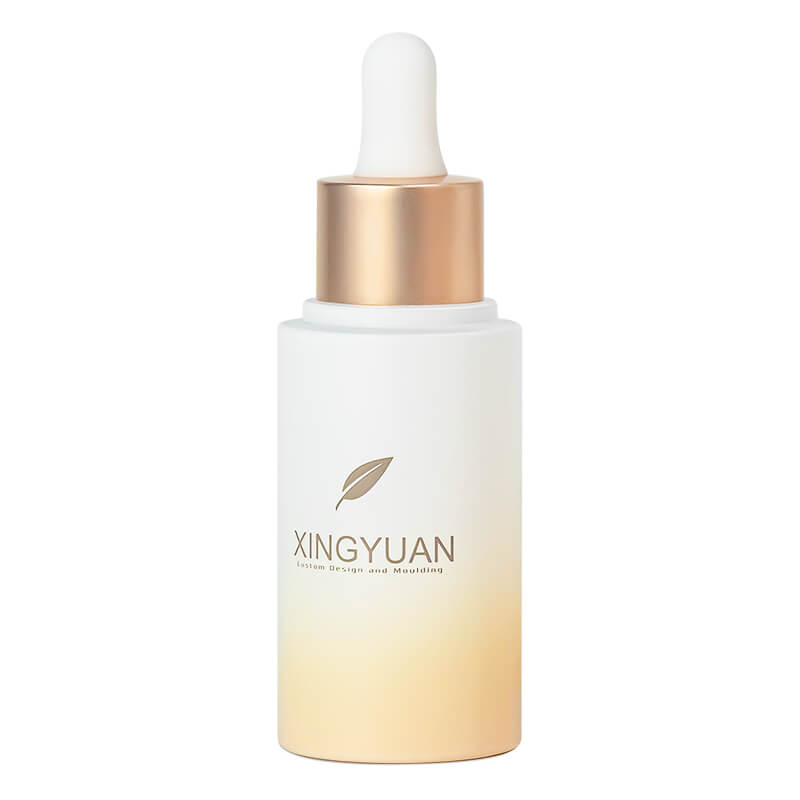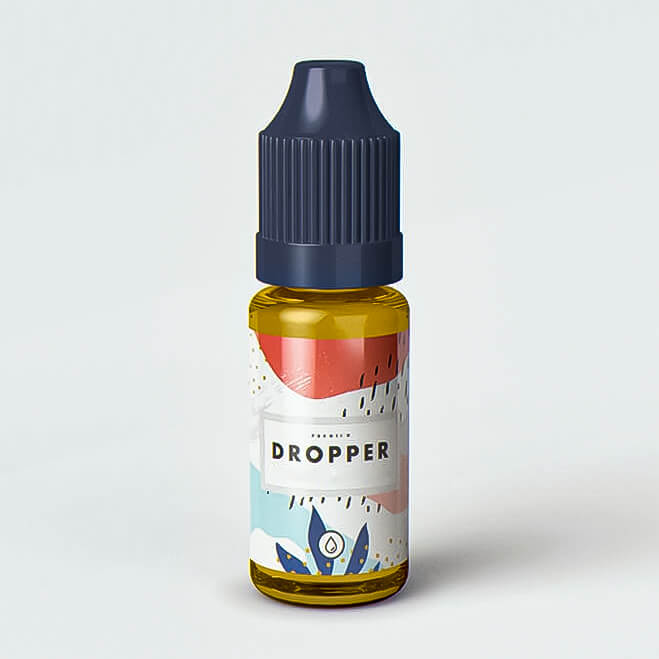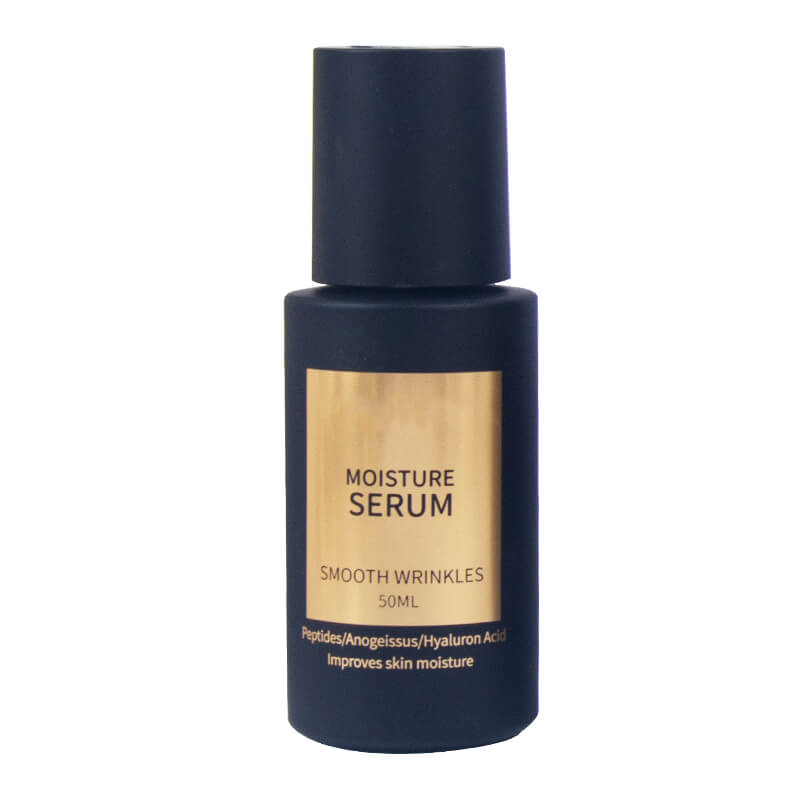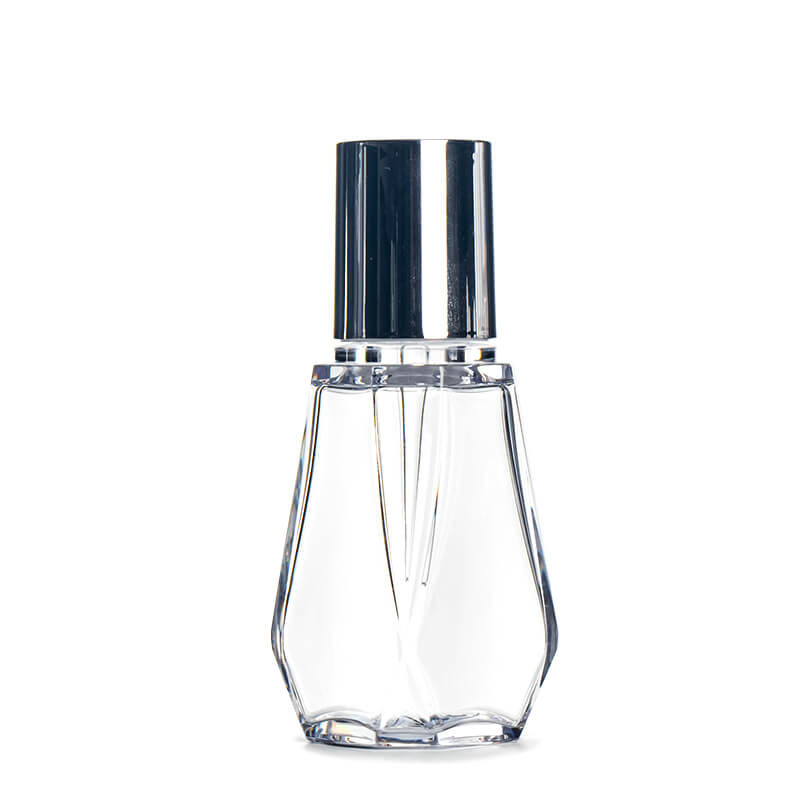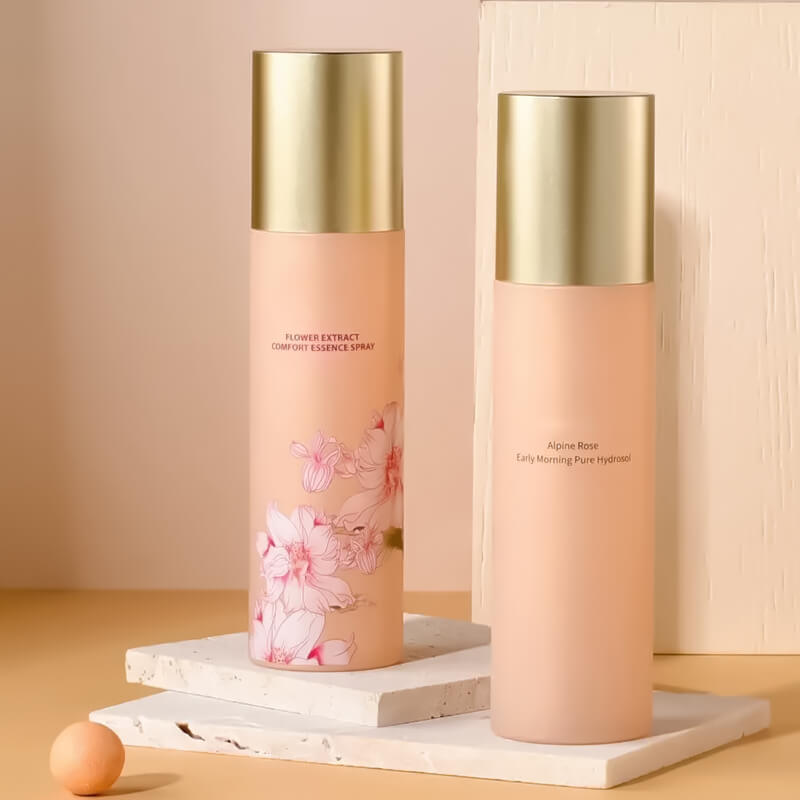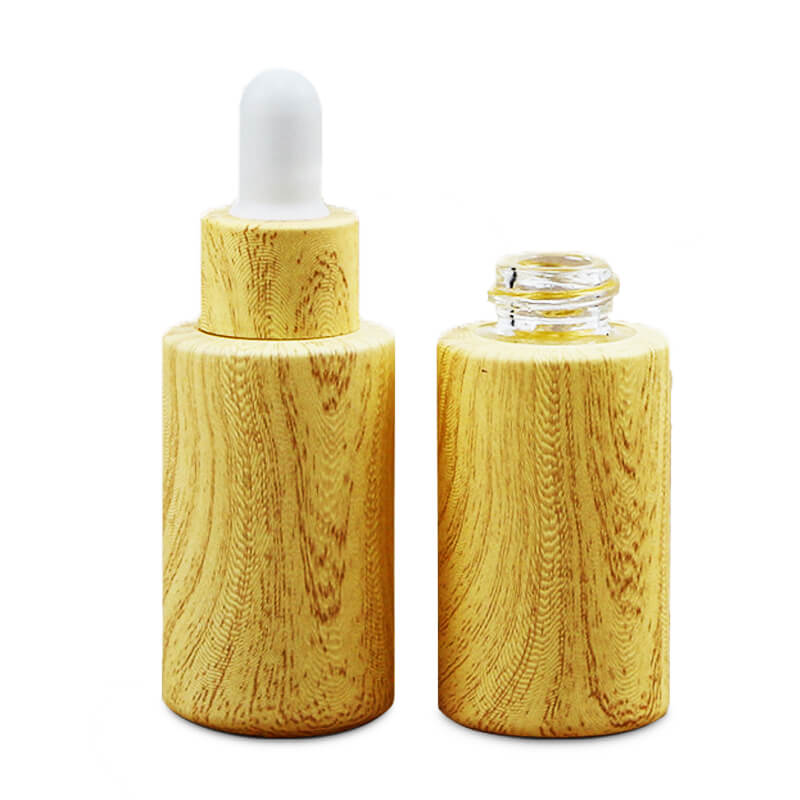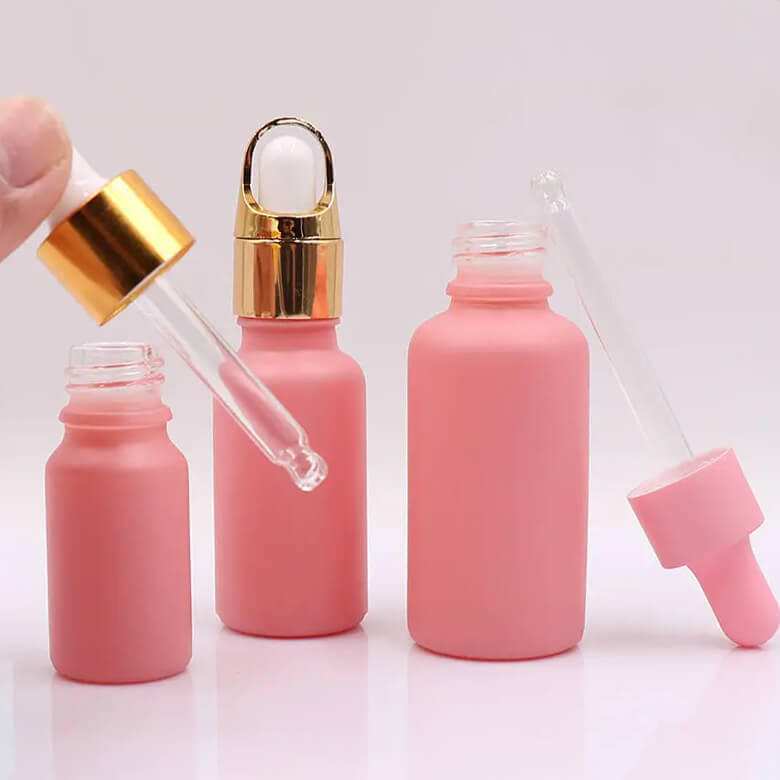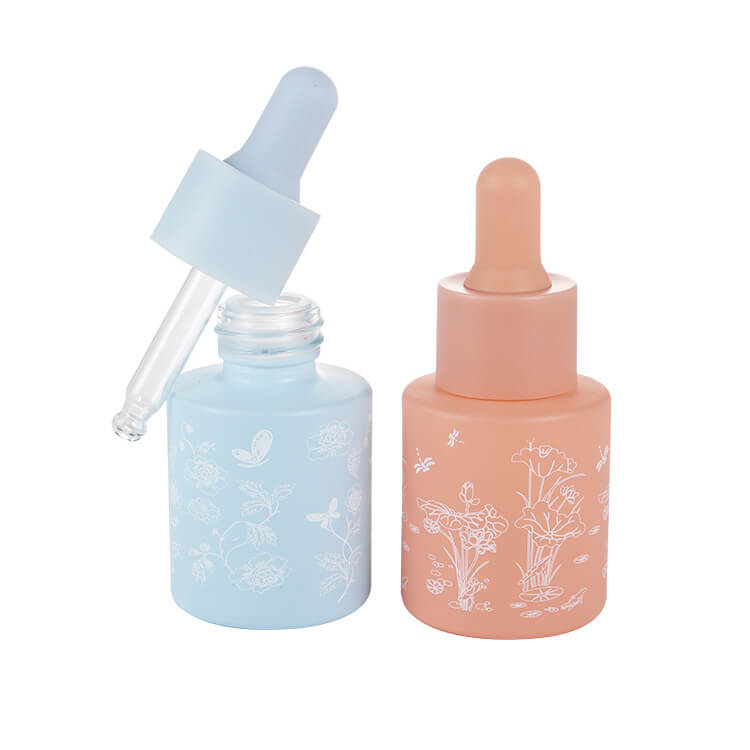 Thermal transfer printing
Easy Custom Your Dropper Bottles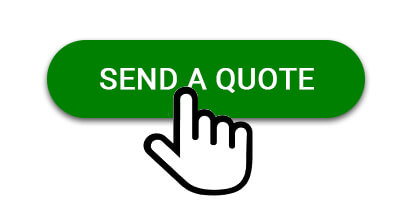 Step 1
Send a quote
Start by contacting us with your needs. Our experts will promptly provide information on pricing, features, and options within 6 working hours.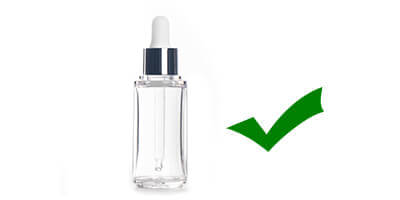 Step 2
Confirm style
According your project, we will offer you free samples so you can confirm the quality and style you'd like. Contact us for free samples.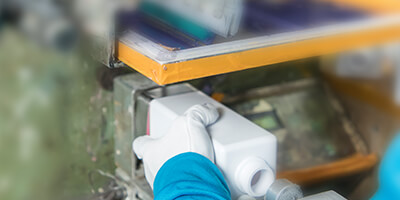 Step 3
Customized Sample
Customized sample based on your design will be produced to confirm the design is right for you.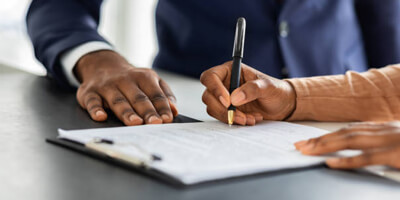 Step 4
Order Deposit Payment
Working together to finalize all the details, it's time to make the deal happen. Let's confirm all the order details,. We offer multiple payment methods for your convenience.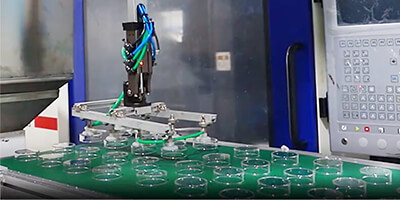 Step 5
Bulk Production
Production will commence in accordance with our strict quality standards. Our team is committed to ensuring that the final product meets your expectations and we will work with you to ensure that any concerns are addressed.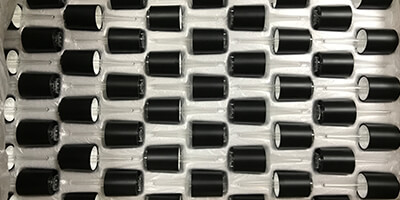 Step 6
Packaging
We understand the importance of proper packaging of high quality dropper bottles.  We pay attention to every detail to ensure that our products arrive at your warehouse in high quality and in perfect condition.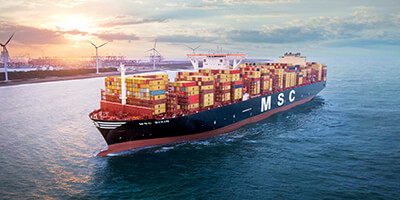 Step 7
Balance and Shipment
When the final quantity of bottles is confirmed, we will send you an invoice for the final payment. Our team provides professional packaging and logistics services. We only use high-quality materials and experienced personnel to ensure your satisfaction
Factors that Influence Choice of Buying Hair Care Products
The choice of buying hair care products can be influenced by a variety of factors, as personal preferences, needs, and trends play a significant role in shaping consumer decisions. When you are developing products for hair care, here are some factors that can influence the choice of buying hair care products:
Hair Type and Concerns: Different hair types (straight, curly, wavy) and concerns (dryness, frizz, dandruff, thinning) require specific types of products. Consumers often look for products that target their specific hair needs and address their concerns effectively.
Ingredients: The ingredients in hair care products can be a major deciding factor. Consumers are increasingly conscious about using products with natural or specific beneficial ingredients like argan oil, coconut oil, keratin, biotin, etc. Avoiding harmful chemicals like sulfates, parabens, and silicones is also a consideration for many.
Brand Reputation: Consumers often gravitate towards well-known and reputable brands that have a history of producing effective and reliable hair care products. Positive reviews and word-of-mouth recommendations can also influence choices.
Price: The cost of the product is a significant factor for many consumers. People often seek a balance between quality and affordability, and their willingness to pay can vary based on personal budget constraints.
Product Claims and Benefits: Consumers are influenced by the claims and benefits advertised on product labels. Whether it's "hydrating," "strengthening," "color-protecting," or any other claim, these descriptions can sway purchasing decisions.
Packaging and Presentation: Attractive packaging and presentation can catch a consumer's eye and create a positive impression. Innovative or environmentally-friendly packaging can also influence choices.
Scent: The scent of a hair care product can play a role in decision-making. Consumers often prefer products with appealing fragrances that enhance their overall experience.
Availability and Convenience: The availability of products in local stores or online platforms can impact purchase decisions. Consumers are more likely to choose products that are easily accessible and convenient to purchase.
Recommendations from Professionals: Recommendations from hairstylists, dermatologists, or other professionals can carry a lot of weight. Consumers often trust expert opinions when choosing products for their hair care routine.
Social Influences and Trends: Social media, beauty influencers, and trends play a significant role in influencing consumer choices. Products endorsed by influencers or deemed trendy by the beauty community can become popular choices.
Personal Experience: Previous personal experiences with a brand or product can strongly influence repeat purchases. Positive outcomes can lead to brand loyalty, while negative experiences can deter future purchases.
Ethical and Environmental Considerations: Increasingly, consumers are seeking products that align with their ethical and environmental values. Cruelty-free, vegan, and eco-friendly products may have a higher appeal to such consumers.
Promotions and Discounts: Special offers, discounts, and bundle deals can incentivize consumers to try out new products or stock up on their favorites.
Online Reviews and Ratings: Online reviews and ratings from other consumers can provide insights into the effectiveness of a product. Positive reviews can encourage purchases, while negative reviews can lead to hesitations.
Cultural and Societal Norms: Cultural preferences, societal expectations, and beauty standards can also influence the choice of hair care products. People may opt for products that align with these norms.
Overall, the decision to buy hair care products is a complex interplay of personal preferences, practical needs, brand reputation, and external influences. Consumers often weigh multiple factors before making a purchase, seeking products that align with their unique hair care goals and values.
Become a part of our ever-growing community of delighted customers who have witnessed the remarkable transformations brought about by our hair care packaging solutions. Dive into our success narratives and discover firsthand how our customized approaches have elevated product excellence, optimized processes, and heightened overall customer contentment.
We have been consistently impressed with the hair care packaging wholesale provided by Xingyuan Plastic. Their attention to detail and commitment to producing high-quality packaging solutions is truly commendable. Our brand's image has been elevated by their stylish and durable packaging options, making a lasting impression on our customers. And heir efficient order processing, on-time delivery, and excellent customer service have made working with them a seamless experience. Xingyuan Plastic innovative designs have helped us stand out in a competitive market. Their creative team understands our vision and consistently delivers packaging that aligns perfectly with our brand identity.
1. How can I get samples?
Hey, just contact us. We will offer free sample for you.
2. What is the delivery time?
Our normal delivery time is 30 days. But the actual time will be different for different products. Contact us for more accurate information.
3. What is the MOQ of your bottles?
Our regular MOQ is 10000 PCS. But there are some bottles available with 5000 PCS in white or transparent color. Contact us Now for more details.
4. Do you have other packaging for cosmetics?
Contact Xingyuan to Level Up Your Business
Ready to make a lasting impression? Find out how do we help you to attractive your customers and make your business to next level.
Get in touch with our expert team.